Arthroscopic Surgery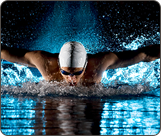 Arthroscopic Surgery
Arthroscopic surgery is one of the innovative areas of orthopedic surgery that has created new options for patients with joint pain, joint injuries, and early arthritis of the joint. This minimally invasive procedure maximizes joint preservation resulting in greater range of motion and enhanced mobility of the joint.
Advantages of Arthroscopic surgery include:
Smaller incision
Less scarring
Less damage to surrounding tissue
Faster recovery
Can be performed as an outpatient procedure
Arthroscopy may not be recommended for all. A thorough examination of your individual condition and requirement of treatment are considered before suggesting arthroscopy.
Various arthroscopic surgeries include: