In The News
Ojai Valley Community Hospital Celebrates 50th ROSA Total Knee Replacement Surgery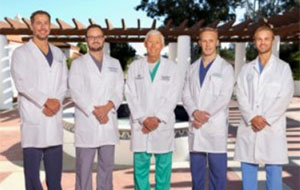 Ojai Valley Community Hospital is pleased to share that doctors have performed the 50th knee replacement surgery at our Ojai hospital using the cutting-edge ROSA Total Knee Replacement System, a new robotically-assisted surgical system that enhances total knee replacement surgery.
---
News from around the Ojai Valley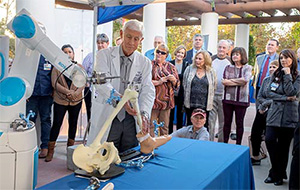 Dr. Thomas Golden of Ojai demonstrates how surgeons control the robotic arm to assist in knee surgeries during Tuesday's reception at Ojai Valley Community Hospital.
---
You will need the Adobe Reader to view and print these documents.