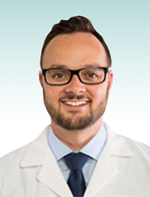 Stephan J. Sweet, MD, MPH
Sports Medicine & Orthopedic Surgery Specialist
Dr. Stephan Sweet is board certified by the American Board of Orthopaedic Surgery. His positive and warm bedside manner is one of his strongest attributes. Customizing his approach to match each patient's specific needs, Dr. Sweet has an excellent track record of patient satisfaction and proven successful results.
After earning his Master's degree in public health from Columbia University and a Medical degree from Georgetown University, he completed his orthopedics surgery residency in Los Angeles at the University of Southern California. As he became proficient in treating a variety of orthopedic conditions throughout the body including bone fractures and arthritic joint conditions, Dr. Sweet also developed a special interest in sports medicine.
He stayed in LA to expand on his sports-related orthopedic training and completed a fellowship at UCLA in sports medicine and arthroscopic surgery. Here Dr. Sweet gained expertise in shoulder replacement as well as some of the most innovative orthopedic techniques available to patients. These skills include treating shoulder, knee and hip conditions with minimally invasive arthroscopic procedures. His use of these state-of-the-art practices allows patients to return to their regular activities as quickly as possible. During his time at UCLA he was a team physician for several of the sports teams including football, water polo, tennis, and track.
Dr. Sweet has an impressive educational background including Emory University and the University of Pennsylvania. He has also participated in award winning orthopedic research projects and been published in journals and a sports medicine text book. In his free time, he enjoys: movies, sports, exercising, travel and most of all spending time with his wife and young daughter.
Education
GEORGETOWN UNIVERSITY
M.D. Medicine 2005
UNIVERSITY OF PENNSYLVANIA
Post-Baccalaureate Science Program 2001
COLUMBIA UNIVERSITY
M.P.H. Environmental Health Sciences 1999
EMORY UNIVERSITY
B.S. Anthropology and Human Biology 1996
Post Graduate Training
UCLA DEPARTMENT OF ORTHOPAEDIC SUGERY
Sports Medicine Fellowship Completed 7/2012
LOS ANGELES COUNTY + USC
Residency in Orthopaedic Surgery Completed 2011
LOS ANGELES COUNTY + USC
Internship in Department of General Surgery 2005
Professional Appointments
OCEAN ORTHOPEDIC SURGERY & SPORTS MEDICINE GROUP
Ventura, CA
Orthopedic Surgeon, Sports Medicine Specialist, Partner 9/1/2015-Present
SOLAR HEALTH DOCTORS
Oxnard, CA
Orthopedic Surgeon, Sports Medicine Specialist, 6/1/2016-Present
COMMUNITY MEMORIAL HEALTH SYSTEM ORTHOPEDIC SURGERY RESIDENCY PROGRAM
Clinical Faculty Orthopedic Surgeon 7/2012-Present
WESTERN UNIVERSITY OF HEALTH SCIENCES COLLEGE OF OSTEOPATHIC MEDICINE OF THE PACIFIC
Clinical Assistant Professor, 5/12/2014-Present
SOUTHERN CALIFORNIA PERMANENTE MEDICAL GROUP
Kaiser Permanente, Woodland Hills Medical Center
Associate Orthopedic Surgeon
9/10/2012-7/31/2015
Medical Licenses
AMERICAN BOARD OF ORTHOPAEDIC SURGERY
Certified 7/24/2014, Active
CALIFORNIA MEDICAL LICENSE
Issued 5/18/2007, Active
DRUG ENFORCEMENT ADMINISTRATION
Issued 6/07/2007, Active
CALIFORNIA DEPARTMENT OF PUBLIC HEALTH
Fluoroscopy X-Ray Supervisor and Operator Permit
Issued 7/2012, Active
Professional Society Memberships
AMERICAN ACADAMY OF ORTHOPAEDIC SURGERY
AMERICAN ORTHOPAEDIC SOCIETY FOR SPORTS MEDICINE
ARTHROSCOPY ASSOCIATION OF NORTH AMERICA
Team Coverage Experience
FILLMORE HIGH SCHOOL ATHLETIC DEPARTMENT TEAM PHYSICIAN
Fillmore, CA
2016-Present
SANTA CLARA HIGH SCHOOL ATHLETIC DEPARTMENT TEAM PHYSICIAN
Oxnard, CA
2017-Present
FOOTBALL CLUB HASENTAL TEAM PHYSICIAN (H1 SOCCER TEAM AND YOUTH SOCCER LEAGUE)
Thousand Oaks, CA
2016-Present
SAINT BONAVENTURE HIGH SCHOOL FOOTBALL TEAM PHYSICIAN
Ventura, CA
2016
UNIVERSITY OF CALIFORNIA, LOS ANGELES
Covered all university sports teams including Football and Basketball 2011-2012
UNIVERSITY of SOUTHERN CALIFORNIA
Various University sports, Training room coverage 2008-2011
THREE-ON-THREE STREET BASKETBALL TOURNAMENT
Los Angeles Lakers/NIKE-sponsored tournament August 2009
Administrative Services
COMMUNITY MEMORIAL HEALTH SYSTEM ORTHOPEDIC SURGERY DEPARTMENT COMMITTEE MEMBER
Community Memorial Hospital 2017-Present
SURGICAL COMMITTEE MEMBER
Community Memorial Hospital 2016-Present
PHYSICIAN WELLNESS COMMITTEE
Exercise Fitness Team at Kaiser 2014
GRADUATE MEDICAL EXAMINATION COMMITTEE
Orthopaedic Surgery Representative 2007, 2008, 2009
SURGERY INTEREST GROUPCo-founder and President 2002-2004
GEORGETOWN SCHOOL OF MEDICINE AMBASSADOR
Tour Guide and Mentor for prospective attendees 2002, 2003
COLUMBIA CURRICULUM COMMITTEE
Assisted with class definition and selection 1999
COLUMBIA STUDENT GOVERNMENT REPRESENTATIVE
Environmental Health Sciences Division 1998
VOLUNTEER EMORY
Director for Physically and Mentally Challenged Children's Department1995-1997
Director of Special Events 1994-1995
YMCA ATLANTA
Child tutoring program Coordinator 1995
LAUREL RIDGE ELEMENTARY SCHOOL (Atlanta, GA)
Teacher's Assistant for physically and mentally challenged children 1993
SIGMA CHI FRATERNITY (Emory University)
Sports Chairman, Assistant Rush Chairman, Philanthropy Chairman, Historian 1993-1996
Honors and Awards
SELECTED TO SUPER DOCTORS LOS ANGELES 2017
USC Orthopaedic Society Research Project Award Winner 2010 and 2011
DEAN's LIST, Emory University 1996, 1997
SERVICE MAN OF THE YEAR, Emory University, finalist 1995, 1996
HONOR SOCIETY, Lambda Alpha Anthropology (Emory University) 1995, 1996
NATIONAL HONOR SOCIETY 1995, 1996
TENNIS INTRAMURAL CHAMPION, Emory University 1994, 1995 and 1996
Book Chapter
DeLee & Drez's Orthopaedic Sports Medicine 4th Edition
Author
Co-Authors: Matthew Millewski, M.D., Carl Nissen, M.D.
Editor: Mark Miller, MD
Chapter: Knee Injuries in Skeletally Immature Athletes
Published 2014
Research
UNIVERSITY OF CALIFORNIA, LOS ANGELES; DEPARTMENT OF ORTHOPAEDIC SURGERY SPORTS MEDICINE
Clinical Investigator 2012-present
Co-Investigators: Seth Gamradt, M.D., Ian Foran
Investigating of the need for obtaining MRI in the setting of adhesive capsulitis. Case series is ongoing.
UNIVERSITY OF SOUTHERN CALIFORNIA DEPARTMENT OF ORTHOPAEDIC SURGERY
Author and Clinical Investigator 2009-2015
The Role of Computed Tomography in Evaluating Intra-Articular Distal Humerus Fractures
Co-Investigators: John Itamura, M.D., Betsy McAllister, M.D., Eric Ferkel, M.D., Aniebiet-Abasi Udofia
2011 USC Orthopaedic Society Research Project Award Winner
Publication in the American Journal of Orthopedics 09/2015; 44(9):E326-30.
Investigation of the influence of CT scans on decision making for intra-articular distal humerus fractures. Also evaluating inter and intra-observer variability of intra-articular distal humerus fracture classification.
Primary Author and Clinical Investigator
Co-Investigators: James Tibone, M.D., Tad Takara, MD Lance Ho, M.D.
Primary Partial Humeral Head Resurfacing: Outcomes with the HemiCAP Implant
2010 USC Orthopaedic Society Research Project Award Winner
Published in American Journal of Sports Medicine, Vol 43, Number 3, March 2015
Investigation of clinical outcomes in patients who have undergone a Hemi-contoured shoulder arthroplasty procedure.
Clinical Investigator 2005-2008
Co-Investigators: Andres Kaiser, MD FACS, Leslie Browder, MD
Published 2/9/2009 in Techniques in Coloproctology
Retrospective cohort of patients with posterior horseshoe peri-rectal fistulas treated with the modified Hanley Procedure and seton management.
LOMBARDI CANCER CENTER (Washington, DC)
Research Assistant 2002
Participated in a project to identify specific molecular markers of response and outcome to various chemotherapies in head and neck tumors.
UNIVERSITY OF ARIZONA MEDICAL CENTER
Laboratory Research Assistant for Dept. of Physiology 1997
Participated in gene cloning projects in the female reproductive system, specifically regarding apoptosis in the corpus luteum.
EMORY UNIVERSITY DEPT OF ANTHROPOLOGY
Research Assistant 1996
Analyzed thousand year-old human bone and brain matter for tetracycline based on the food preservation techniques of the specimens.
EMORY CANCER CENTER
Laboratory Assistant 1994
Participated in DNA and peptide synthesis for use by the Center for Disease Control.
To know more about Dr. Stephan Sweet please visit www.sweetortho.com